[ Follow Ups ] [ Post Followup ] [ Main Board ]
2014 Turner Desk Calendars - Now Available
Posted by on Sun, Nov 17 2013 at 04:30 AM CST: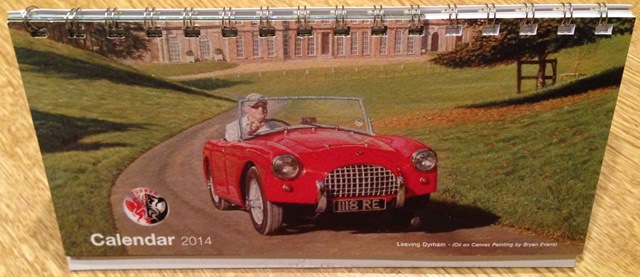 2014 Turner Calendars
Now Available featuring 12 new colour pictures of Turner Sports Cars and new cover art – Desk Calendar format as in previous years and Price remains unchanged at £6.00 each + £1.20 Postage (UK) (£4.98 USA / Canada Airmail) (£5.10 Australia / NZ Airmail) (£3.39 Europe – All EU Countries) - (Up to 3 Calendars Per Mailer) Rest of the world please contact me for costs to your country.
I regret I am unable to accept US drawn Checks.
Payment is however accepted Via PayPal - Email for details
UK Cheques should be made payable to
Mr R.C Filby,
10 Wyatt's Close ,Nailsea,Bristol ,North Somerset BS48 2JH England
Order now in time for Christmas delivery.



---
---