[ Follow Ups ] [ Post Followup ] [ Main Board ]
Robin Bryant Obituary 1935-2013
Posted by on Sat, Jun 29 2013 at 11:42 AM CDT: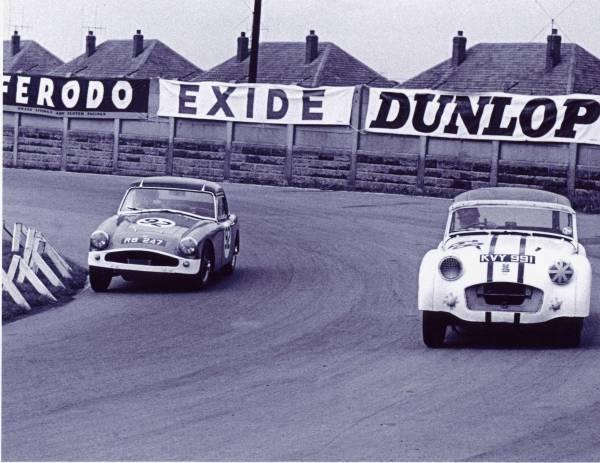 Obituary - Robin Bryant
B - 28th October 1935
D – 23rd June 2013

Robin Bryant won the Autosport Championship 1000cc Class in 1960 in a Barwell entered semi works Turner BMC which led to him being contracted to Jack Brabham
in 1961, Primarily to drive the works Sunbeam Alpine and Sunbeam Rapier. He was expected to be tested in Jack's new and very secret MRD which became the very
first Brabham Formula Junior for entry in 1962. Unfortunately he had a couple of accidents in 1961 in John Hine's Lola Formula Junior which terminated the anticipated
agreement for 1962 and Denny Hulme got the drive instead. He had two outings in the works Rapier and won both times, once at Goodwood and once at Snetterton.
He drove the Alpine only once at Oulton Park this being the inaugural meeting for the brand new 'E' Type Jaguars driven by Roy Salvadori and Graham Hill so was rather outclassed.

Robin had previously competed in the newly established Stock Car Racing in 1954 for three seasons and then competed in 1959 with an Austin A35 entered and tuned by Barwell Motors
of Chessington, winning four races with many places also.

Robin Bryant passed away on Sunday 23rd June.
The funeral will take place at Boston Crematorium in Lincolnshire on
Thursday 11th July at 1PM.


---
---